Everything you need to know before making your first microlink reservation!
WTH are MICROLINKS!?
Simply put, microlinks are an extension method using micro ring/beads to attach hair extensions to the natural hair. This natural hair enhancement can add length, fullness and even faux highlights to natural hair without limiting the styling options and versatility! There are several different ways that the microlinks can be installed- Single wefted, double wefted (sometimes called a braidless sew-in) and I-tips.
How long do microlinks last?
Microlinks can last up to three months with proper care and maintenance. Are microlinks okay for women with thin hair?
Yes, microlinks can work for various hair types but discussing with your stylist what method is recommended would be ideal. Can I shampoo my hair at home? Yes! During the consultation we discuss at home care, products and maintenance.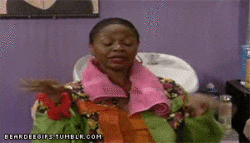 Is there a required hair length for microlinks? Yes. Hair should be at least 5 inches long (shoulder length) to cover the beads or wefts. If hair is shorter than 5 inches, microlinks may still be installed but not with the same versatility.
How often do microlinks require maintenance?
We encourage our guests to schedule a maintenance every 4-6 weeks. After 6 weeks, the amount of new growth would require a new install.


For more information on the microlink service, log onto our website and reserve a consultation online.
All microlink consultations include a signature silk press! Enjoy $100 off your first microlink install now through February 26, 2022! Discount automatically applied at checkout.